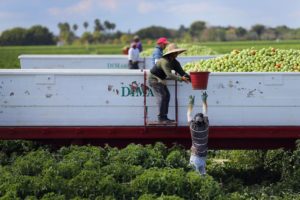 As of last Friday, Mexico and the United States have been working towards adding revisions to the original NAFTA deal made 24 years ago. As of last year, many officials involved on each side envisioned a difficult path in the foreseeable future.
The current relations between the United States and Mexico have been strained with President Trump accusing the country of stealing jobs from Americans as well as issuing tariffs on steel and aluminum. Mexico has retaliated by issuing tariffs of their own with a focal point directed towards U.S. agriculture, as well as steel, nearing close to $3 billion dollars worth of products.
Wilbur Ross, U.S. Commerce Secretary, has stated that the U.S. is currently getting closer to approaching an agreement towards renegotiating a free-trade NAFTA deal. Mexico's side has stated there could be a deal reached "within hours". The country is said to have a "handshake deal" by the end of this week, which would also lead to Canada re-entering negotiations.